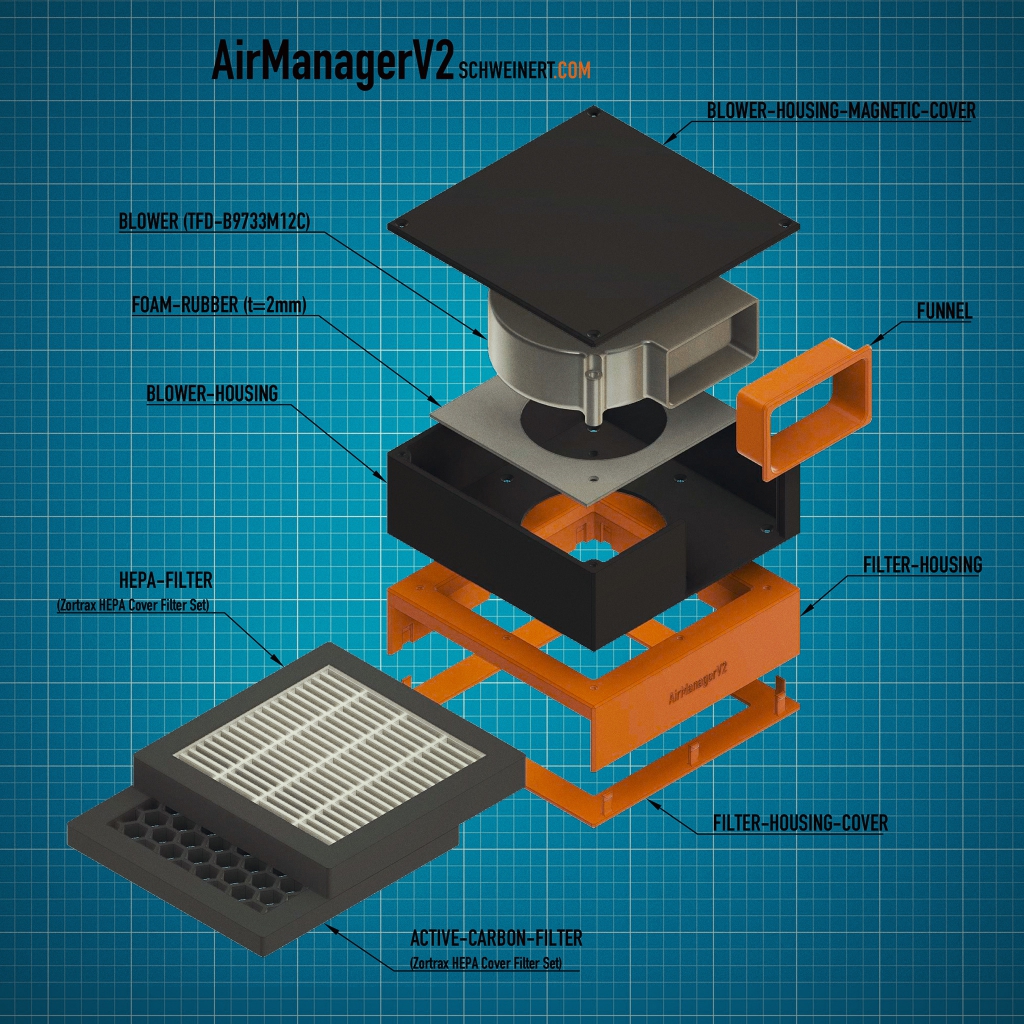 After I saw the video from Zortrax about their HEPA Cover Filtering Device (watch video below) I think "for me" a HEPA and active carbon filter is plenty sufficient for keeping the air clean in my 3d printing enclosure. Certainly better than nothing. But I've designed it with a radial blower and in such a way that the air is recirculated inside the enclosure to avoid a draft.
This is the second version of my design. The first used a very good ULPA U15 filter but it was only available from 1 seller in eBay Germany, so not very useful for everyone. Therefore I searched for alternatives and I found these much cheaper Zortrax HEPA cover filter set. They're available everywhere. Im sure they are also way cheaper on aliexpress.com if you know what to search for.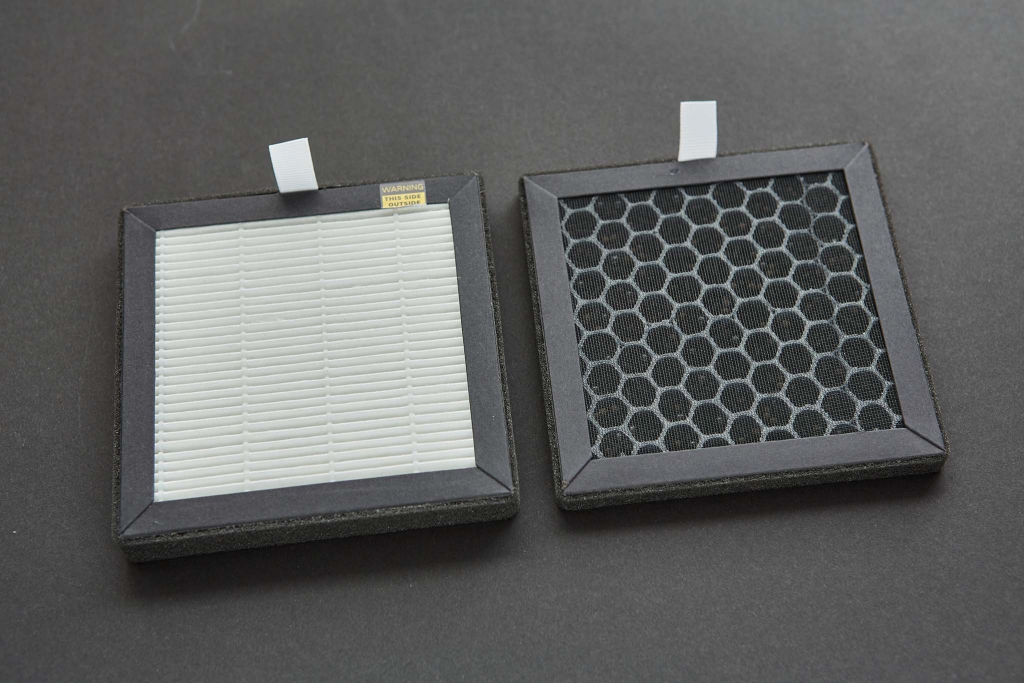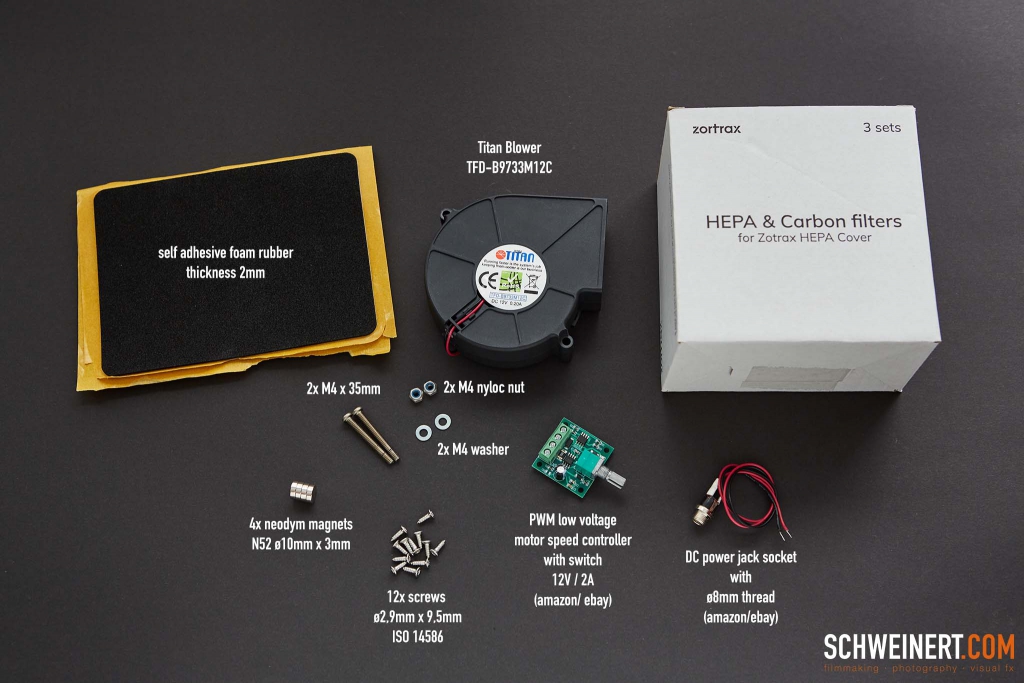 I had to redesign the housing completely because the new filters where too big and didn't fit into the old housing. I've tried to integrate snap-fit connections in the filter housing. They kind of work but are not the best (this is my first try on snap-joints, feel free to do a remix). You need to use super glue on the snap-joints if you want the filter housing cover to be firm.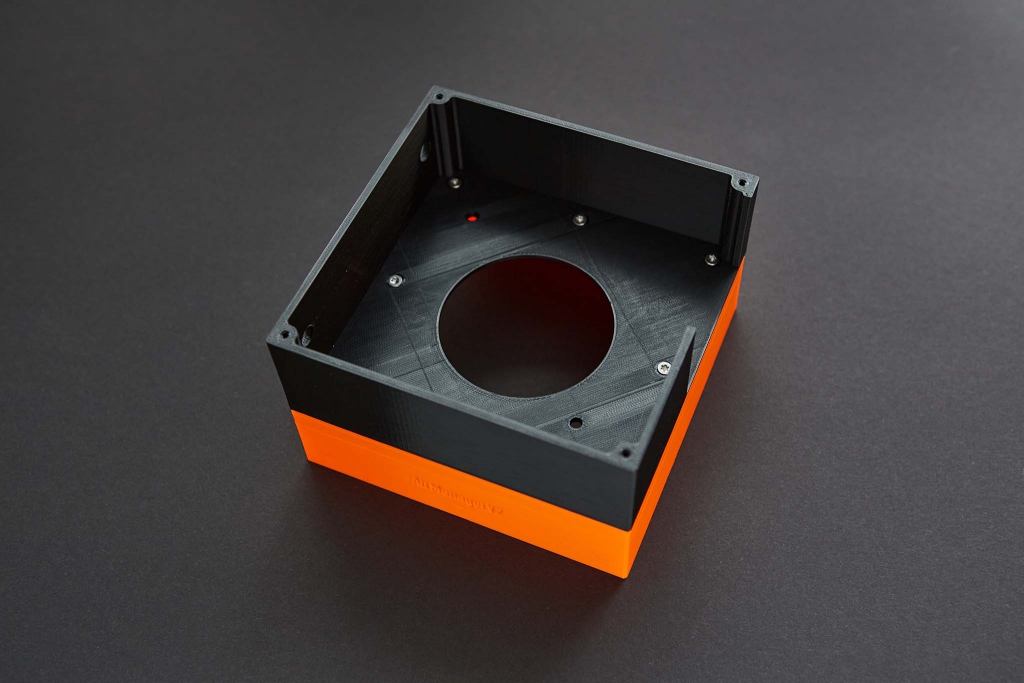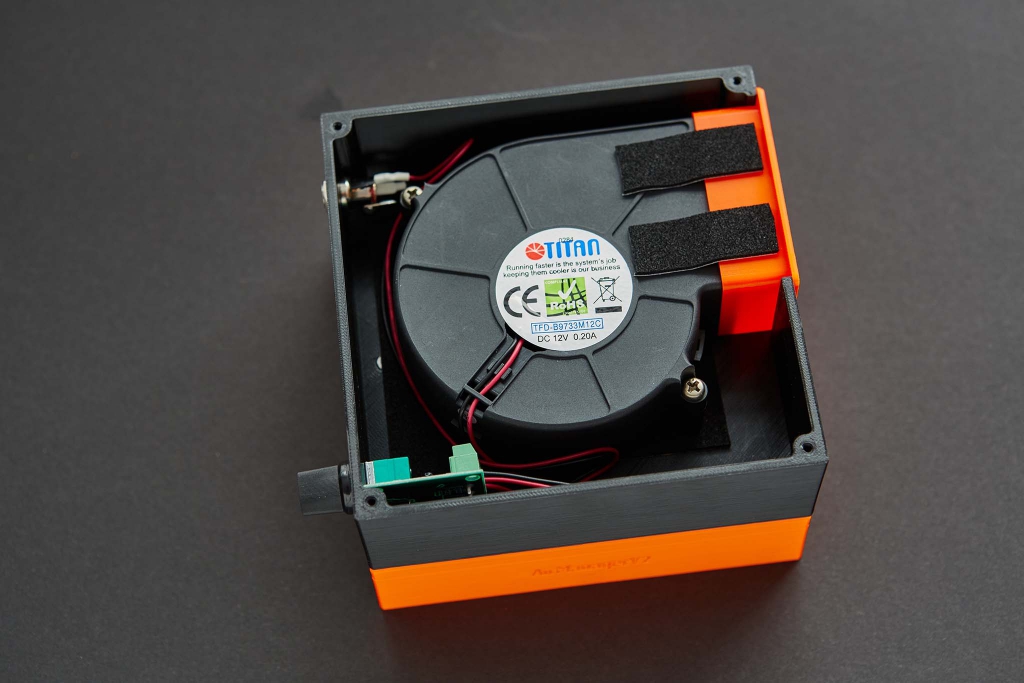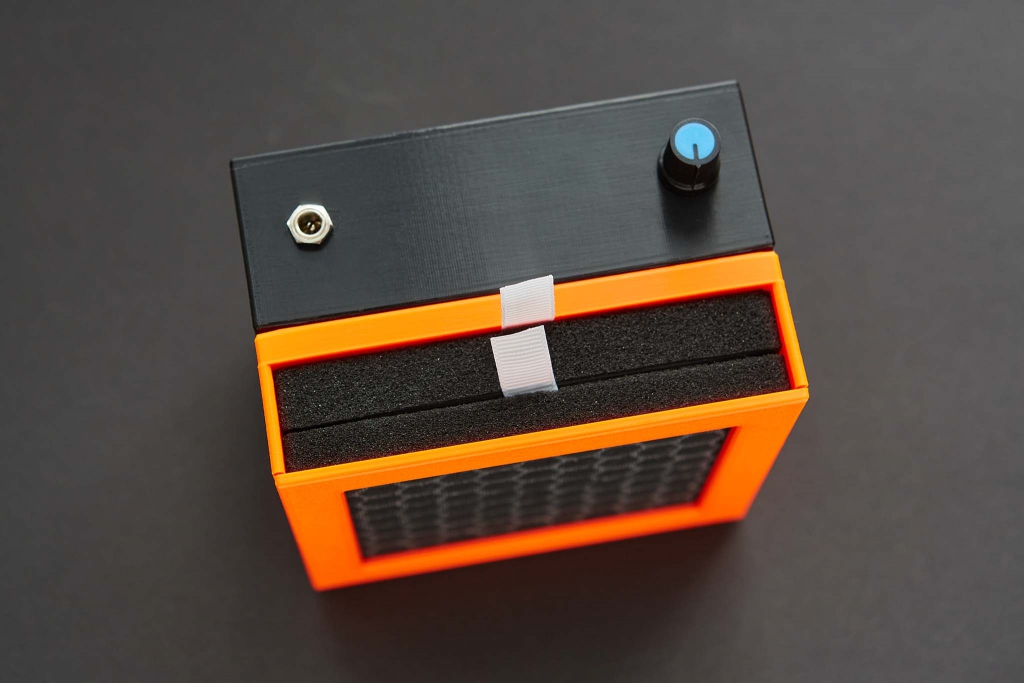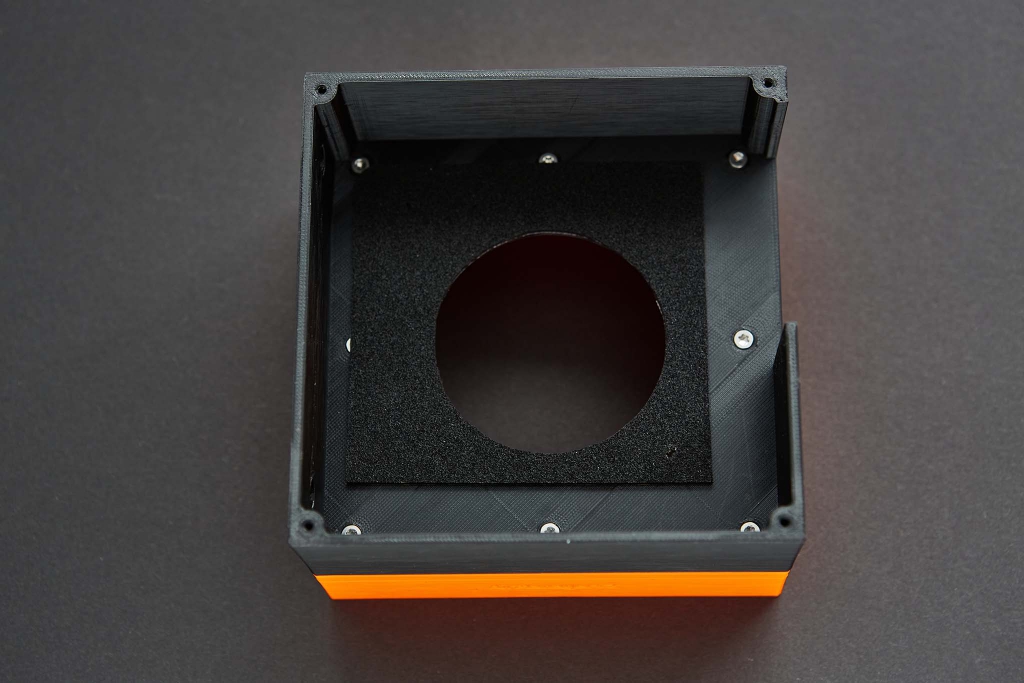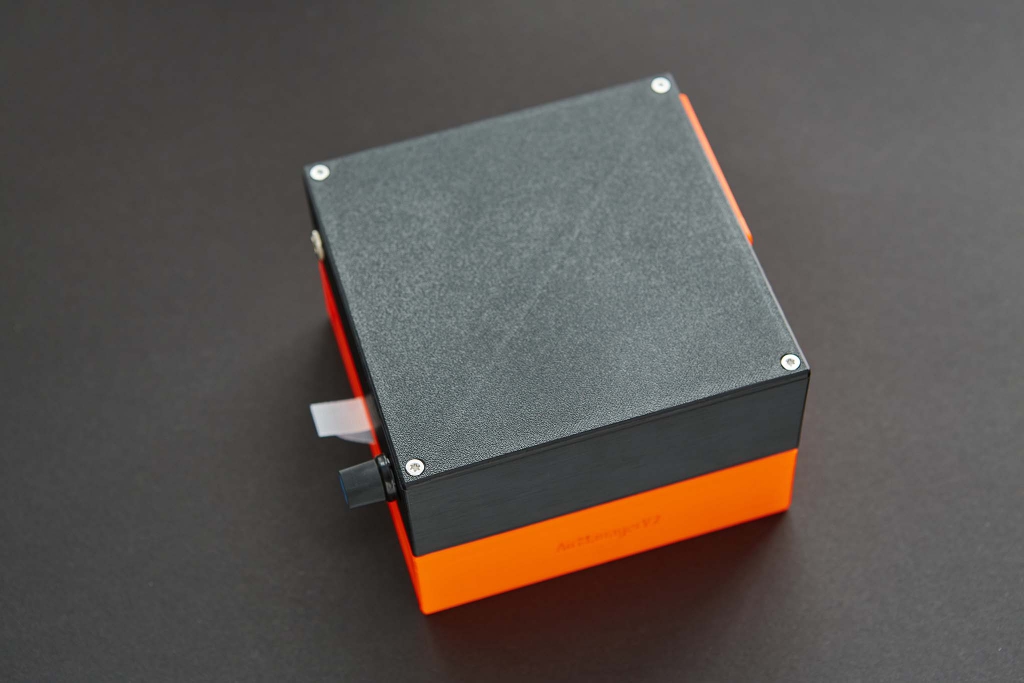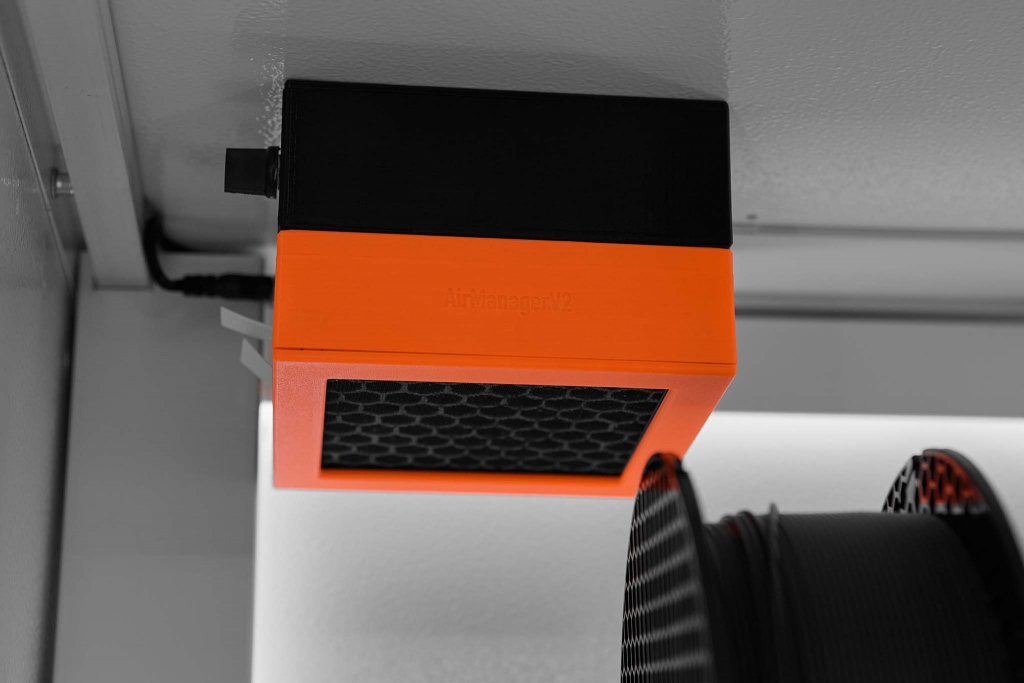 Bill of materials:
4x Neodymium magnets N52 ø10mm x 3mm
12x 2,9mm x 9,5mm ISO 14586 screws
2x M4 x 35mm screws
2x M4 washers
2x M4 nyloc nuts
Titan Blower TFD-B9733M12C
HEPA & Carbon Filter set from Zortrax (3sets)
Self adhesive foam rubber (thickness 2mm)
PWM low voltage motor speed controller with switch 12V/2A
DC power jack socket with ø8mm thread
The 4x Neodymium magnets are integrated into the "blower housing magnetic cover". Just add a pause or filament change in the slicer at "layer 20" or "height 4mm".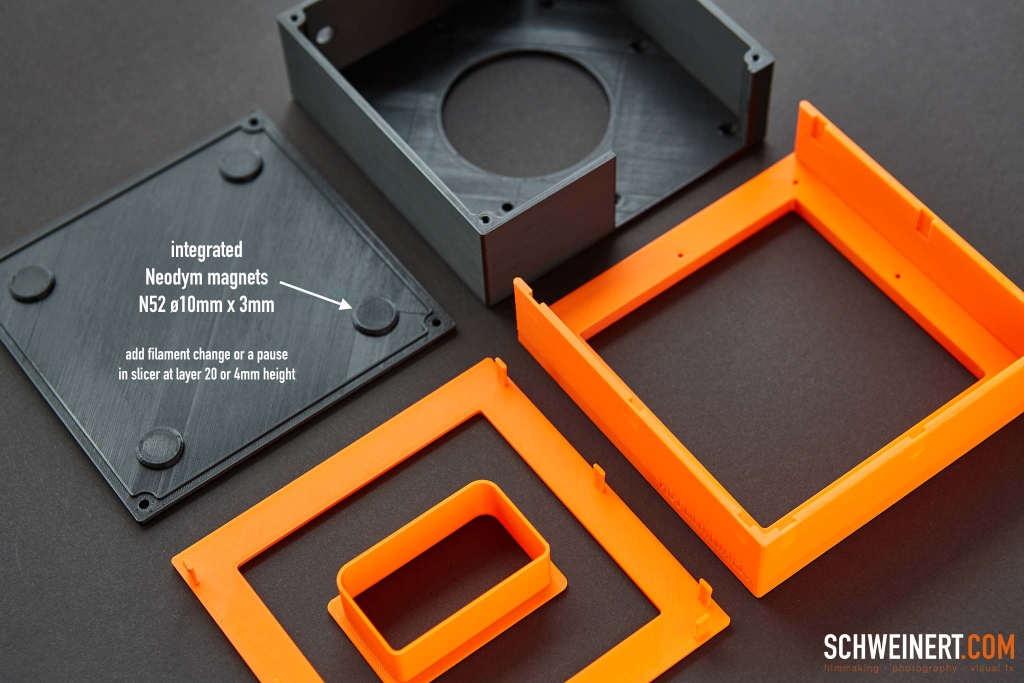 Fix the funnel with two stripes of self adhesive foam rubber to the titan blower.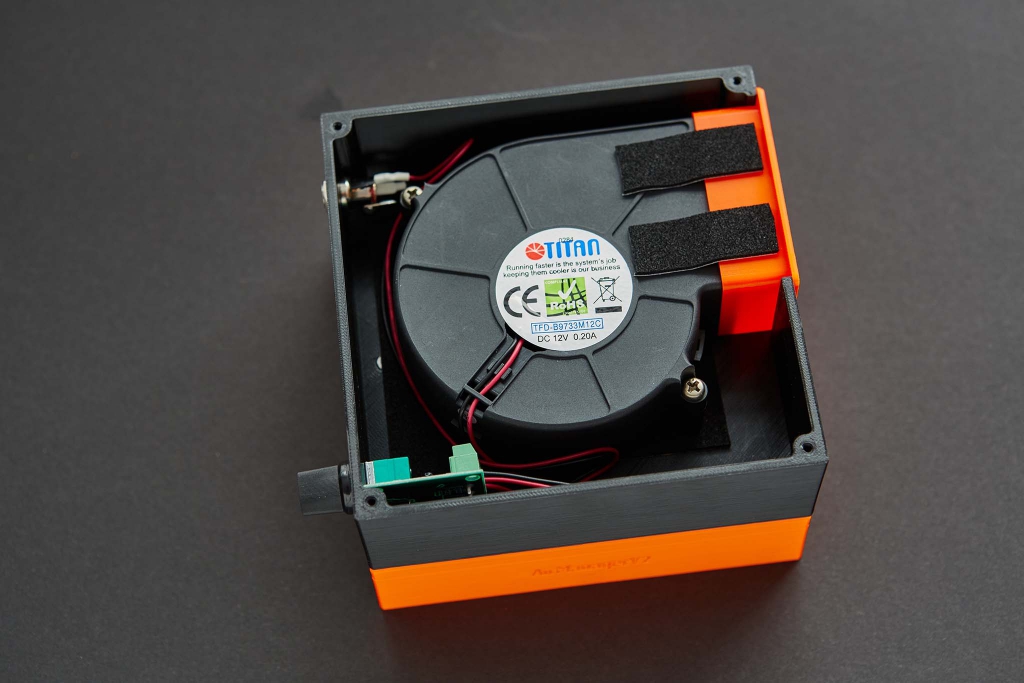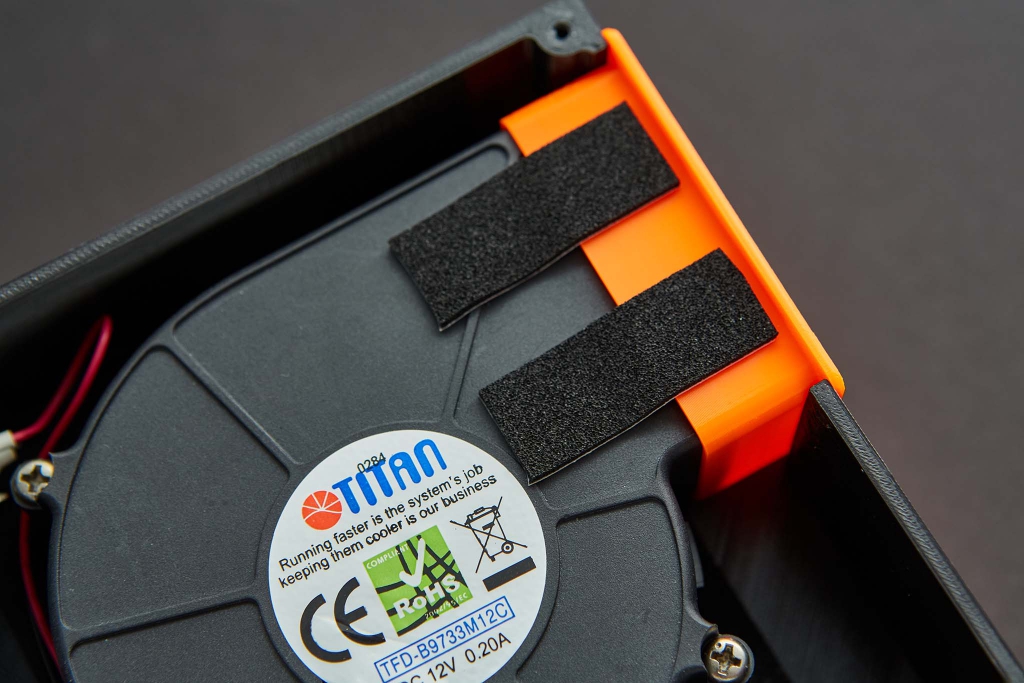 The TFD-B9733M12C fan blower has plenty of suction and does not need to be on full speed, when fixed inside a 3d printing enclosure.
If you don't have the metal server cabinet as enclosure use the "blower_housing_screw_cover" to
fix the AirManagerV2 to your enclosure.
No supports needed but I used a brim on all parts to avoid any possible warping. I used Prusa PETG for all parts but I think you can use PLA too. Happy printing!

Download the STL files from here:
https://www.prusaprinters.org/prints/16996-airmanagerv2-recirculating-air-filter-for-3d-print
https://www.thingiverse.com/thing:4100832