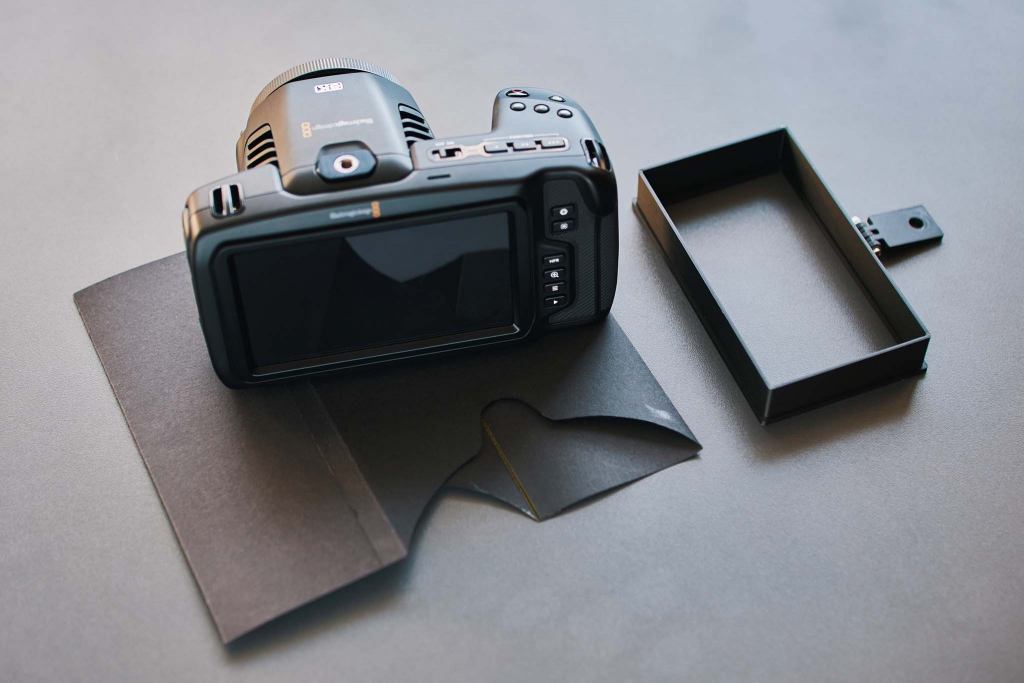 Sun Hood and Viewfinder for Blackmagic Pocket Cinema Camera 4K & 6K
I've made two versions of the Sun Hood. Both designs use a hinge to tilt up the Sun Hood and easily access the touch screen of the camera.

-80mm Mini Sun Hood
-195mm viewfinder adapter (with black cardboard) superb for bright sunlight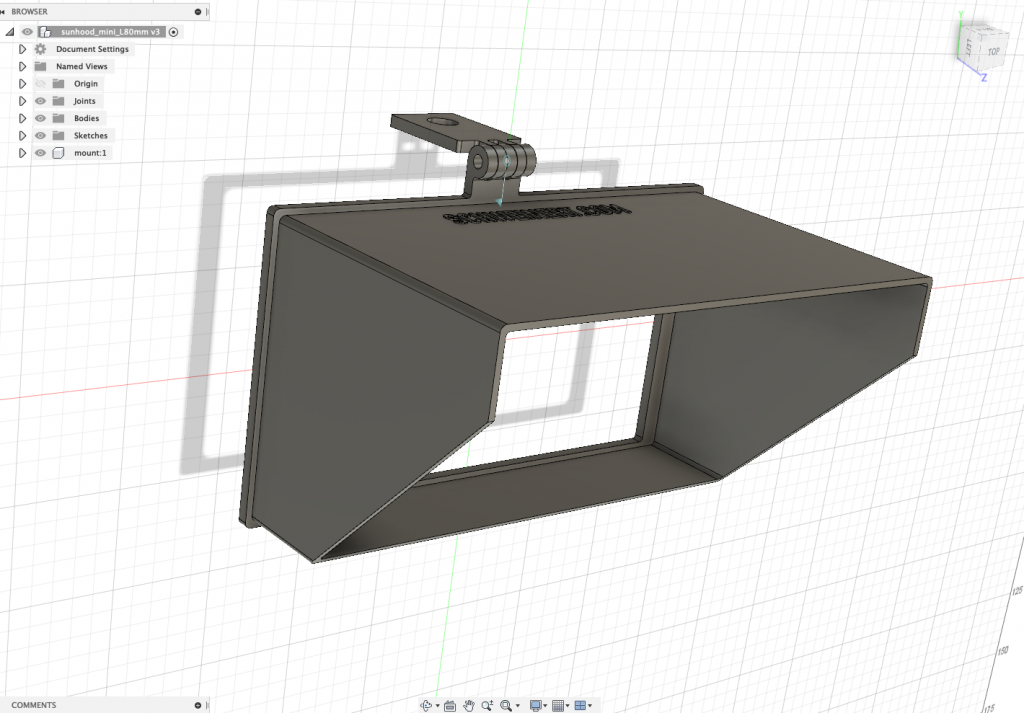 The 80mm Mini Sun Hood can be 3D printed as it is. Use a M3 x 20mm screw and a M3 Nyloc nut to fix the hinge mount.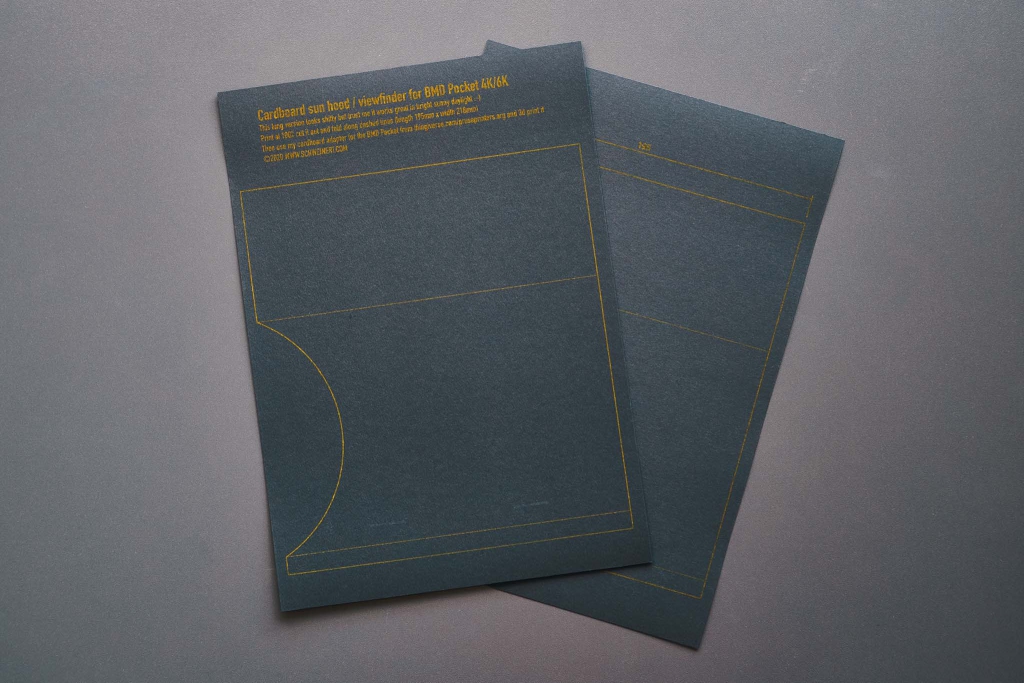 For the 195mm big cardboard version print the DXF or the PDF with a color laser printer at 100% scale on black cardboard. Cut it out and fold along dashed lines. Use it with the "sunhood_cardboard_adapter.stl" file.
Download the files from here:
prusaprinters.org
thingiverse.com
Happy printing!