I got my new Kickstarter Zodiac Nozzles and couldn't resist. I had to take some wicked photos before using them in my 3d printer. Since I was too lazy to go into my photostudio I did it on my home office desk with things I had lying around. And actually I first wanted to try out some ideas that I had in mind with sparks, flames and smoke before building a full lighting setup in my studio. But the photos came out amazingly good that my improvised setup on my office desk was sufficient.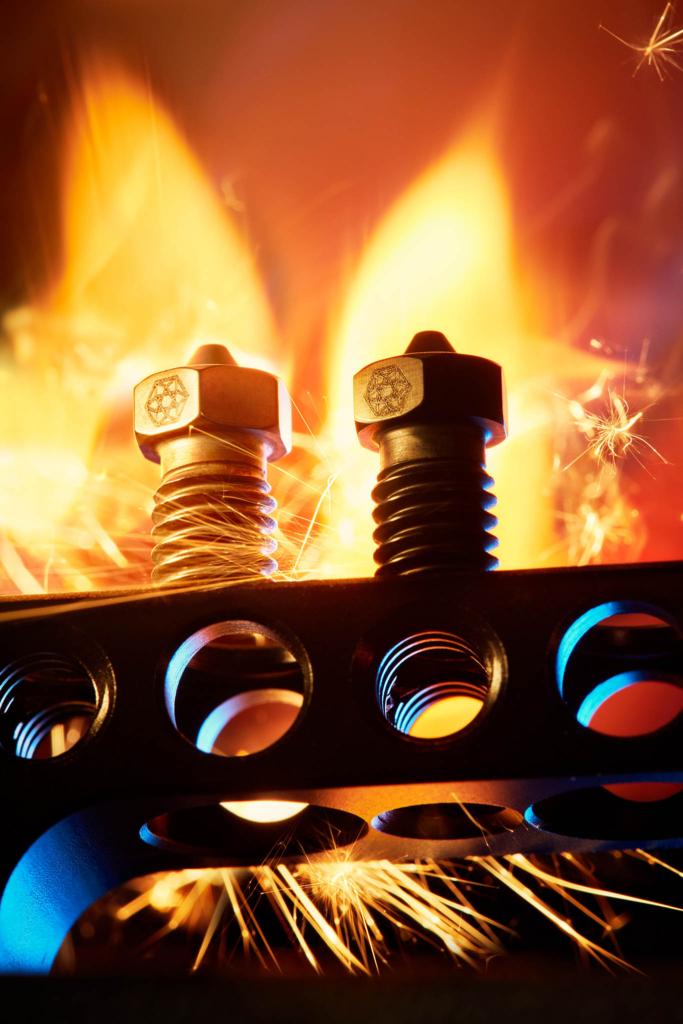 I used 2 cheap LED desk lamps with flexible gooseneck. An empty toilet paper roll as a snoot, clothespins, white acrylic glass as a diffuser and a blue gel. I put the nozzles on something that looks interesting when looking through a 100mm macro lens, like a rod clamp from my camera rig with threads in it.
With some old cigarette lighters I created some sparks, flames and smoke while my camera was set up in self timer mode taking 2″ seconds long exposures at an aperture of f/13. I combined a couple of photos in Photoshop to get the perfect shot. Thats it – a simple and cheap lighting setup with some creativity on your desk at home.