Need extreme close-up shots of tiny objects in your video? You're on a budget and don't have these fancy extreme macro lenses? Use the technique called "reverse lens macro". It's well known in the macro photography world but surprisingly unknown in videography.
Simply put, you take a wide angle lens, in example an old 28mm and mount it in reverse via a macro coupler ring adapter to your camera. That's all there is to it. The wider your lens is, the higher the magnification. This technique works with every DSLR / mirrorless camera not only with the Pocket 6K.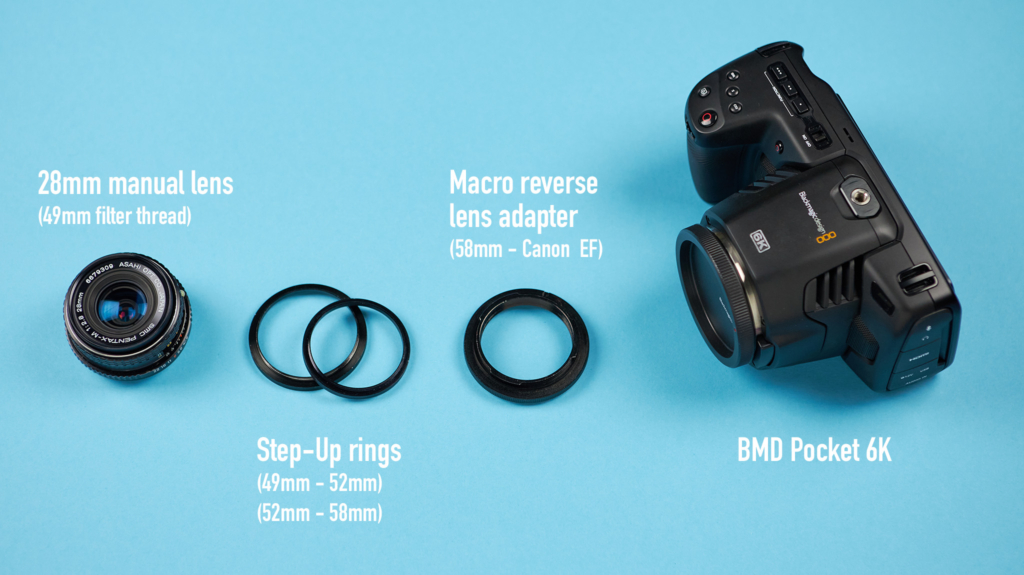 Just put the macro reverse lens adapter on your camera. Add the correct step-up rings to match the filter thread size of your manual lens. Focusing is done by increasing or decreasing the distance to your subject. With the aperture ring on the manual lens you can also increase or decrease the depth of field. On the insect videos I used an aperture of f/8.

You can also use electronic lenses like the 18-55mm kit lens in reverse. But for that you will need a macro extension tube lens reverse adapter like the Meike MK-C-UP to be able to control the aperture. At 18mm you get amazing close-up shots and you are also able to zoom between 18mm and 55mm on the fly, to increase or decrease the magnification.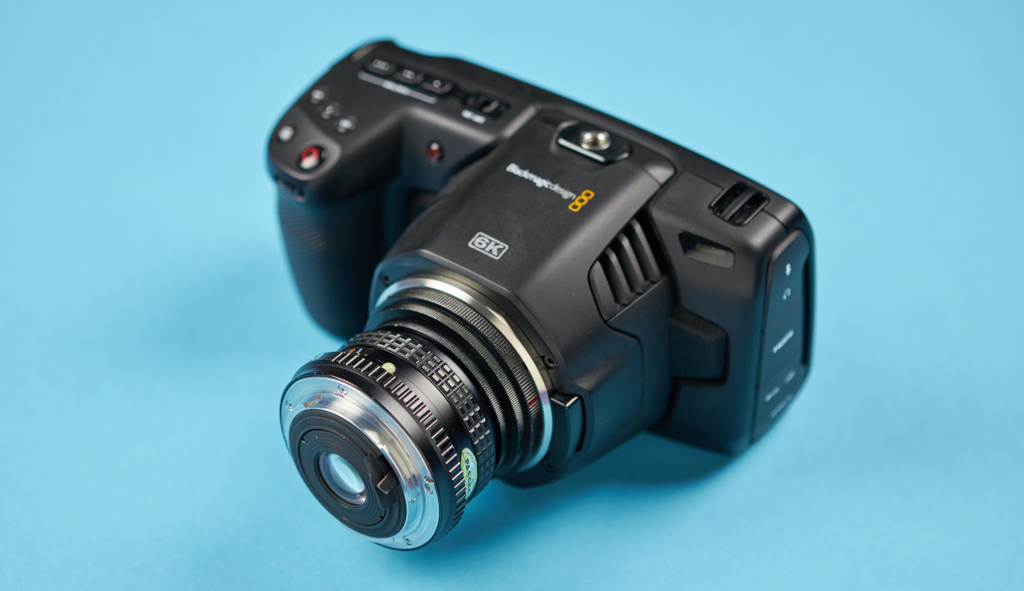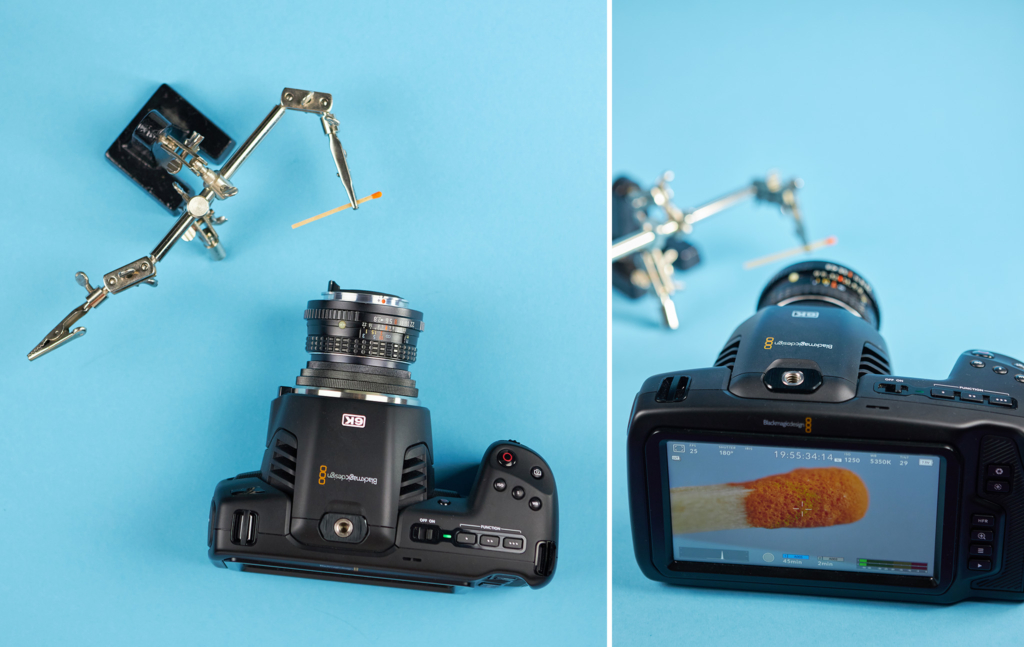 I shot these ant videos handheld with the manual 28mm lens mounted in reverse on my BMD Pocket. Clips were stabilized in After Effects with the warp stabilizer.
To further increase the magnification use a wider lens or just add a set of extension tubes to your camera. With this setup you will get extreme close-up shots but the whole setup is now bigger and the rolling-shutter (jello effect) of the camera becomes visible if shot handheld. But old cameras like the BMD Production 4K camera with it's global shutter will work perfectly well.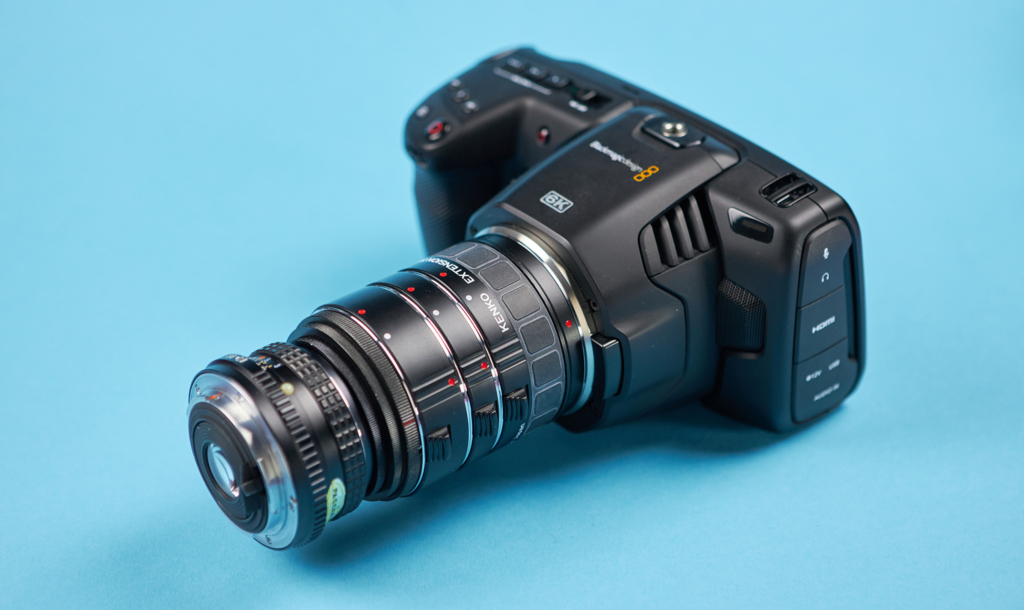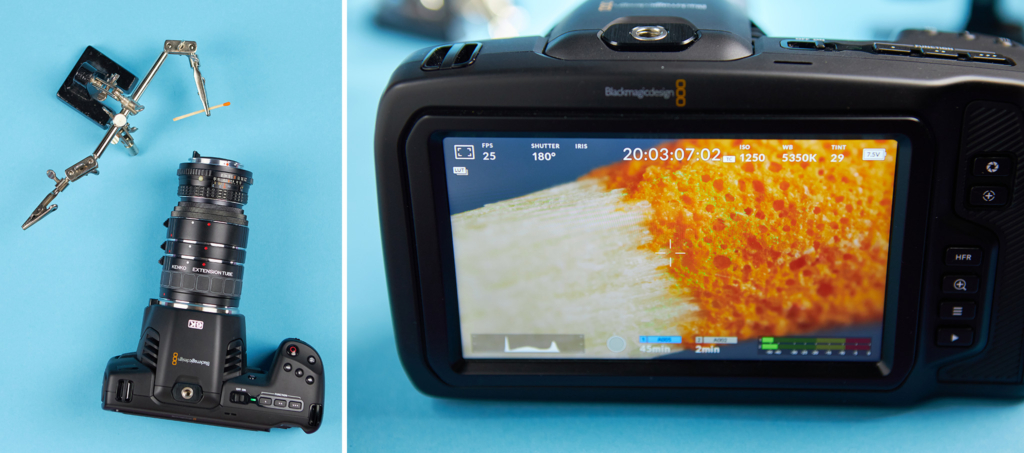 I saw this little guy pulling an almost dead wasp across my terrace. Immediately I got my camera with the 28mm lens mounted in reverse and begun shooting different angles. Clips were stabilized using the warp stabilizer inside after effects.